Dr Terry O'Brien receives national honour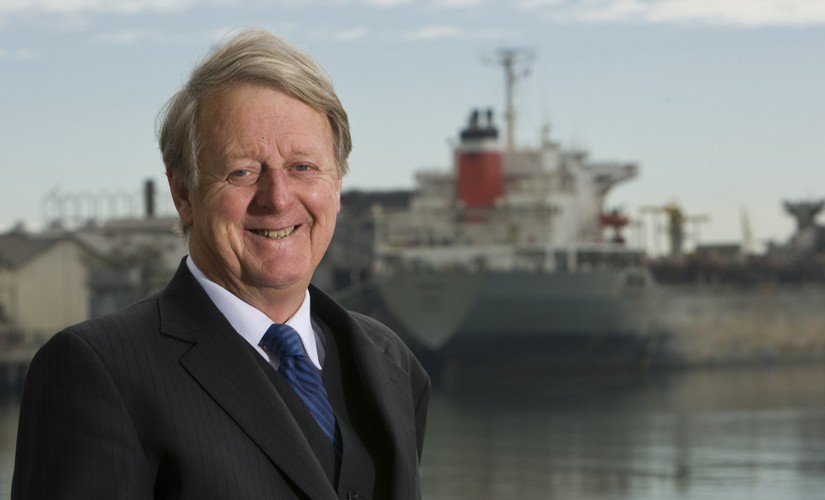 By Jim Wilson and Cameron Boggs
Port safety system inventor on the Queen's Birthday list
Under Keel Clearance inventor Dr Terry O'Brien has been honoured as a Memeber of the Order of Australia (AM), for his services to maritime engineering, in the Queen's Birthday Honours.
Dr O'Brien was honoured for his "significant service to maritime engineering, to the development of innovative marine navigation equipment and to education".
He invented, then pioneered the use of, the Dynamic Under-Keel Clearance® (DUKC®) system which can allow ships to sail shallower waters than by using other methods or it can allow vessels to be loaded with cargo to a one-metre deeper draught.
Given that the system was invented and then commercialised by 1993, it is fair to say that it has, and will continue to save the global shipping industry billions of dollars through productivity gains and through reducing the need for capital and maintenance dredging.
Dr O'Brien, who is also the found of the company OMC International which sells the DUKC® system, said the new Order of Australia award was "unexpected" but the team at OMC International is very happy to be recognised for technological innovation.
He added that this new honour is a "gratifying reflection" of the effort the team has made over the last five years since the was awarded his first honour, the medal of the Order of Australia (OAM).
As the AM is the senior honour to the OAM, and as convention dictates that the senior honour is used in preference to the junior, then, he commented, he will have to get new business cards made because of the reduction of a single letter.
"But the printers will be happy," he quipped.
Dr O'Brien will receive the Order of Australia medals at an appointment in a formal ceremony in late-September/early-October, although the honour took effect from when it was announced.
He will receive three medals, one large, another medium and a third, small.
These are worn as circumstance dictates, Dr O'Brien said, although, he added, he has never worn the larger of the two Medals of the Order of Australia.
Australia's current honours system was founded in 1975 the Order of Australia and the awards recognise civilian and military experience.
The general (i.e civilian) division of the order has five levels wit the knight/dame being the most senior level and the Member of the Order of Australia (post-nominal 'AM') being the penultimate level, while Medal of the Order of Australia (post-nominal 'OAM') is the lower level of honour.
Dr O'Brien was also inducted into Lloyd's List Australia's Maritime Hall of Fame last year.
Reprinted with permission from Lloyd's List Australia