Dynamic Under Keel Clearance
OMC's DUKC® Series 5 product suite is a world-class eNavigation solution, which integrates the proven core calculation engine with web technologies. DUKC® users can successfully execute under keel clearance related tasks via the web rather than the traditional desktop-based user interface.
The DUKC® Series 5 software consists of several modules integrated behind a web-based user interface. Each module is self-contained, developed and tested under ISO standards, and proven in the unforgiving world of maritime operations. The modules can be arranged and configured to help manage under keel clearance related problems ranging from long-term voyage planning to real-time onboard pilotage applications and to the monitoring of numerous vessels in real-time within a VTS environment.
At the heart of the DUKC® Series 5 software suite is a pair of critical engines: An Environmental Forecast Engine and a UKC Calculation Engine. Each engine consists of tested and proven sub-components, pioneered by OMC's Founder.
Networks of external data sources such as met-ocean sensors and AIS data streams are linked to the DUKC® outputs, diagnostics and statistics can be logged, queried or distributed in real-time to users.
To handle varying user requirements, the DUKC® Series 5 contains a Job Management Layer which serves as a calculation controller and routes requests to the appropriate engine. This allows for system scalability and provides the ability to schedule calculations to run automatically, anticipating a user's need for results.
From the full collection of DUKC® Series 5 modules, five services can be configured to provide a UKC management system for any waterway; Voyage, Transit, Vessel, Met-ocean and Reporting.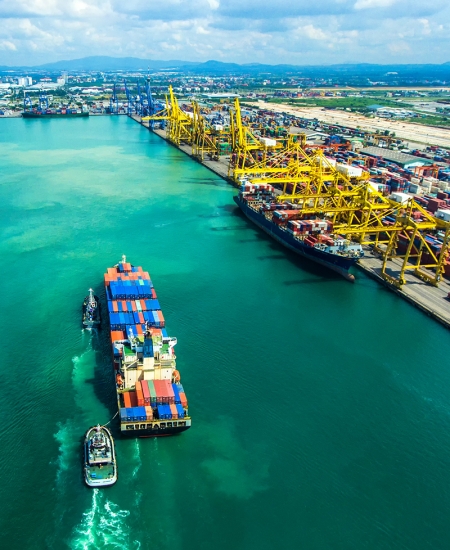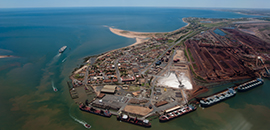 OMC undertook a comprehensive dredge optimisation study for a major capital dredging project. Utilising DUKC® technology reduced the dredged depth requirements by more than 1m, and the overall dredged area by 90,000m2.
OMC worked alongside the Victorian Regional Channels Authority (VRCA) to deliver an operational DUKC® system for the Port of Geelong. Vessel motion measurements were carried out on some of the biggest vessels that had ever visited Geelong.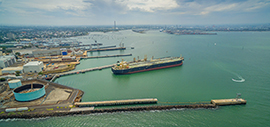 Melbourne Suezmax Tanker Accessibility
The Port of Melbourne and one of their major port users, ExxonMobil, wanted to investigate the possibility of bringing vessels with a deeper draft than the 14.0 m design maximum draft of the channels.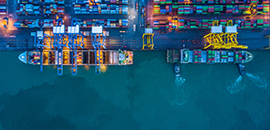 We have serviced many clients and like to share our success stories. The case studies are from all around the world. Find a port/waterway with a similar issue and see how we were able to solve their problem.
Contact us for more information